Are you not receiving class notifications such as school/class announcement news?
Here's how to set up and change notifications.
■ Changing notification settings on mobile (APP)
① Log in, select the'MY' tab at the bottom, select'Settings (gear icon)' next to the name, and then select the'Notification' menu on the [Settings] page.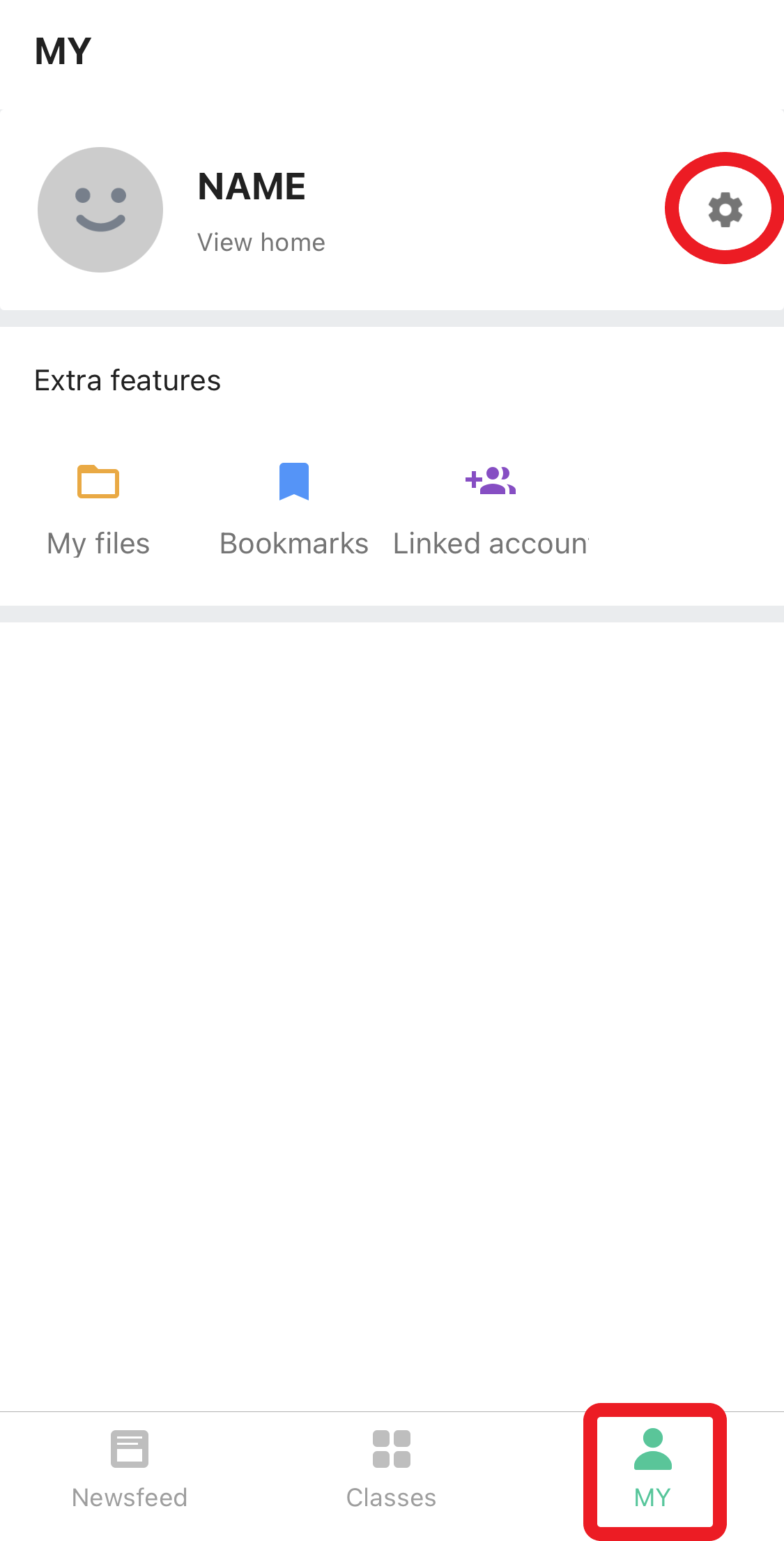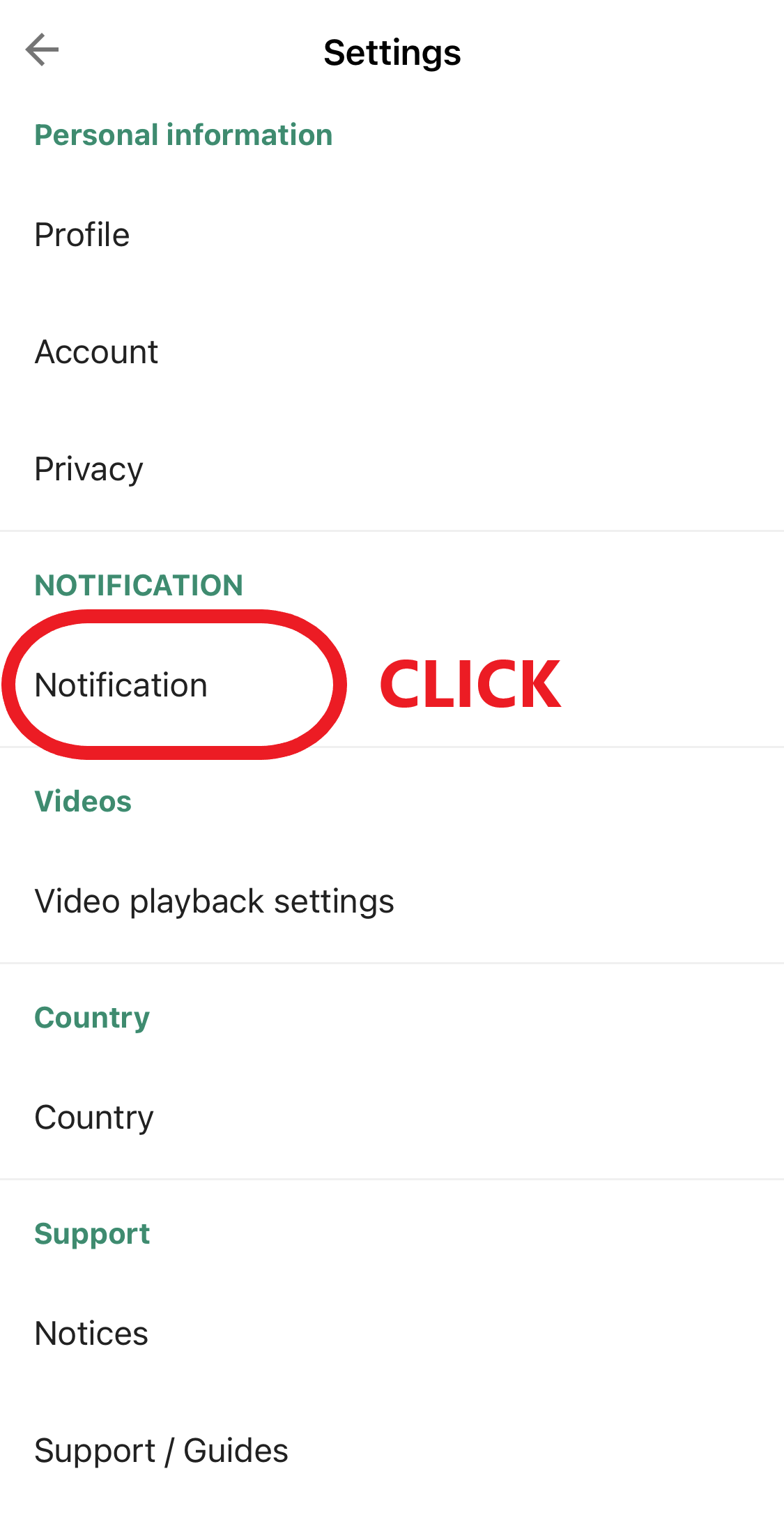 ② You can change the notification settings after selecting the desired class from the'Classing Notification Settings' menu on the [Notification] page.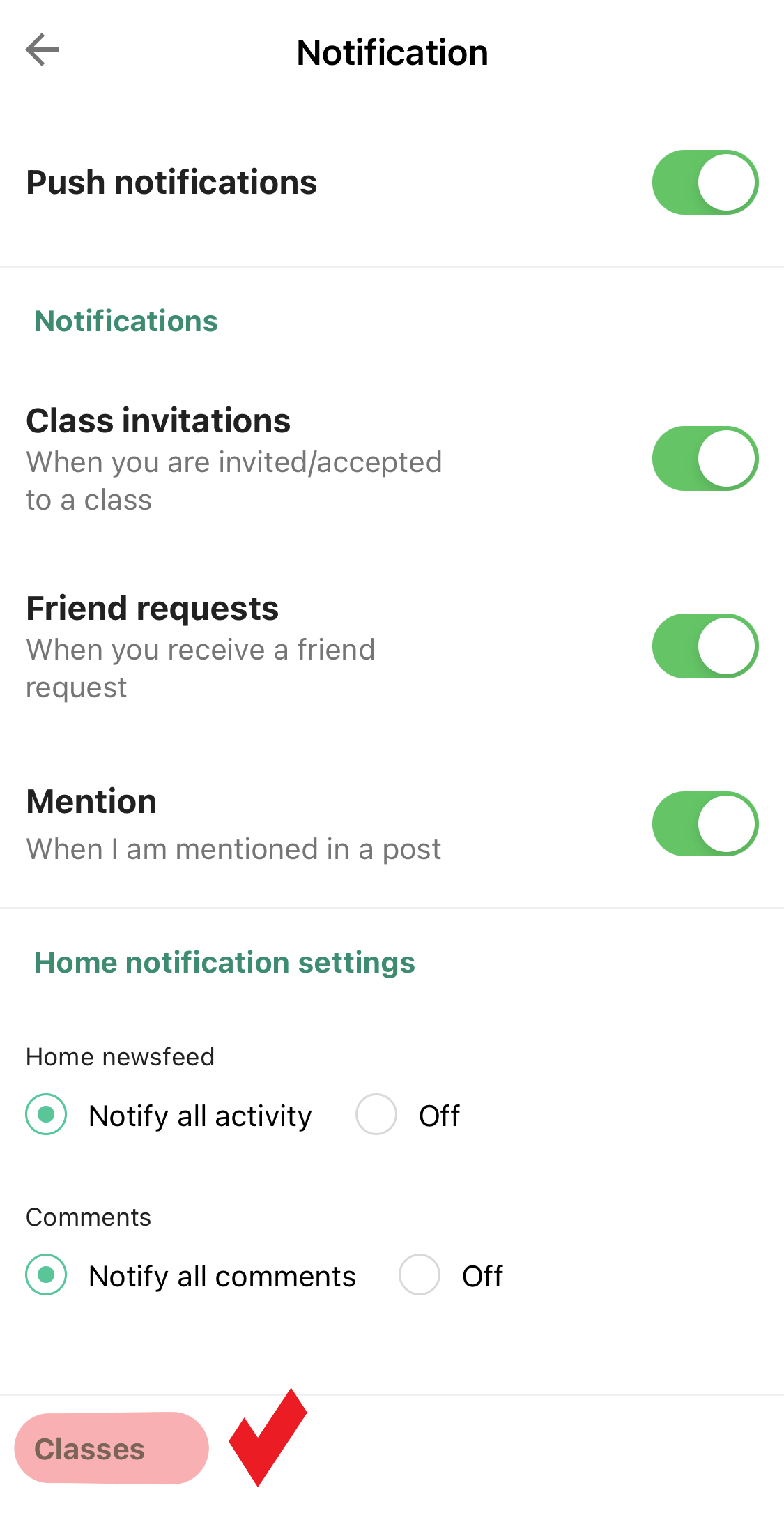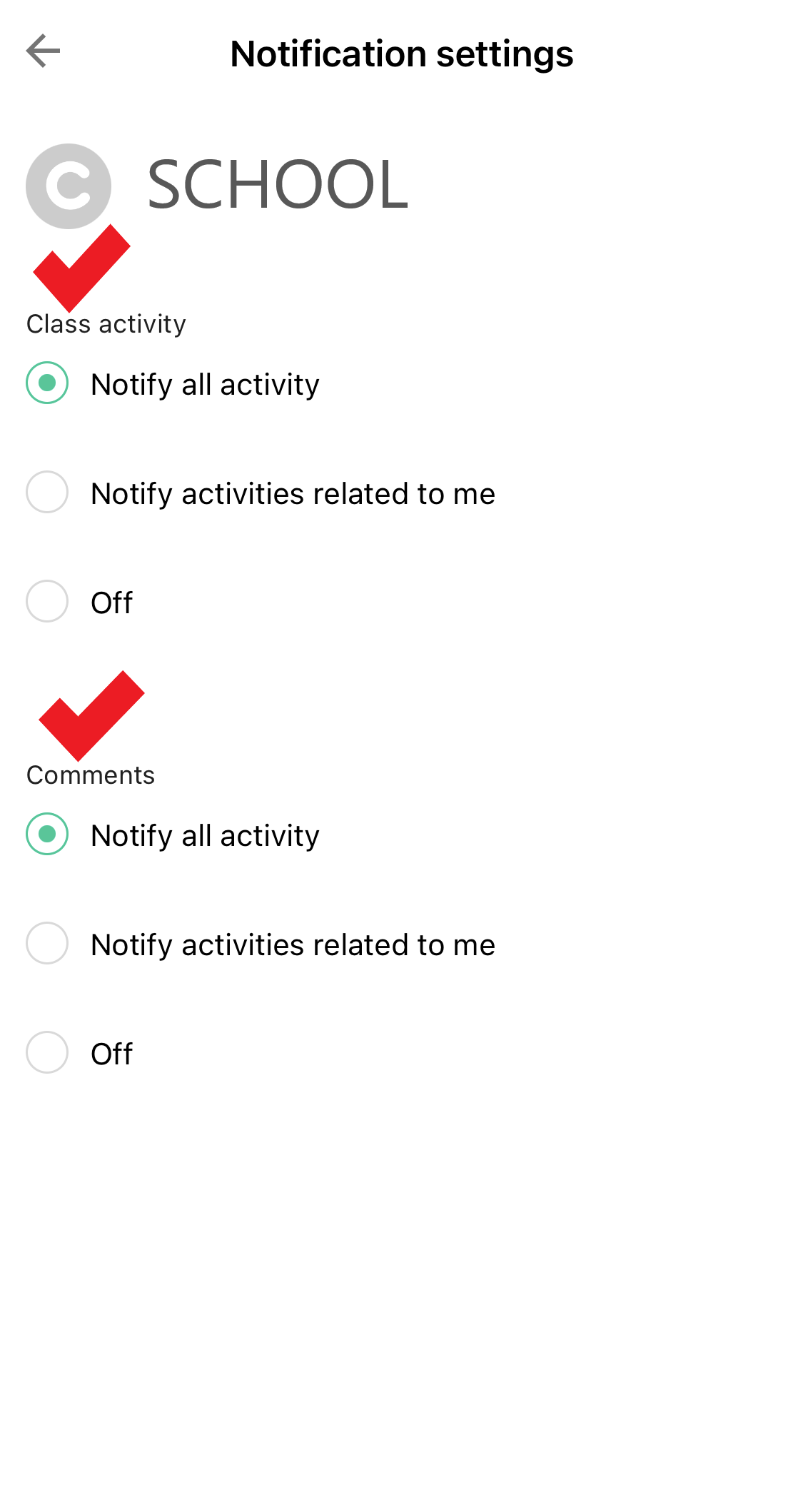 ■ Changing notification settings on the computer (WEB)
After logging in, select Settings ('gear' icon) from the'MY' tab at the bottom, and then click the [Settings] page. You can change it in'Notification Settings'.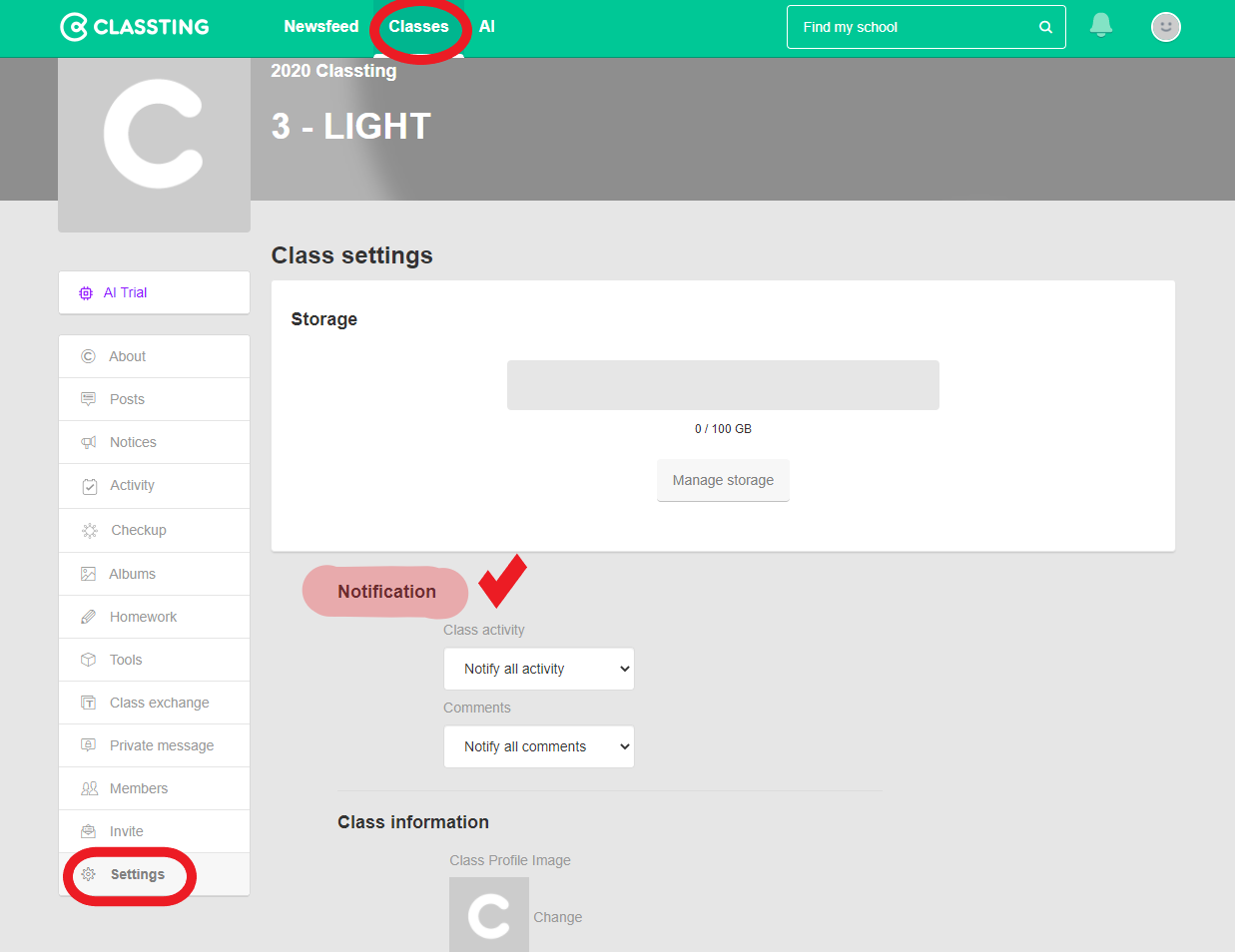 ※ Even though the changes were made normally, aren't notifications received?
Please check your phone settings !
Check whether the classting app is set to sleep, and change it to'sleep exception app'.
[Phone] Setting the power saving exception app (Android) ▶ Settings> General> Battery> App power saving
Please check the Internet usage environment !
Receiving notifications may occur with a slight time difference or sometimes fail to receive notifications, depending on the network environment or service usage of the location. ※ If you have changed the notification setting and it does not apply, please proceed with the change again~! (Notification setting ON → OFF → ON) If you still do not receive notifications even though you have made the change, please contact Classting Customer Center, and we will help you correct after confirming.