What is a Class Code?
A class code is an invitation code to a class, composed of 6-alphabet letters. This unique code allows the users to join the class instantly, without waiting for the approval.
Guide for Students and Parents
How to enter your class by a class code:

Click [My Classes] on top menu bar and click [Enter Class code] on the right side menu and enter your class code. You will become an exclusive member of your class.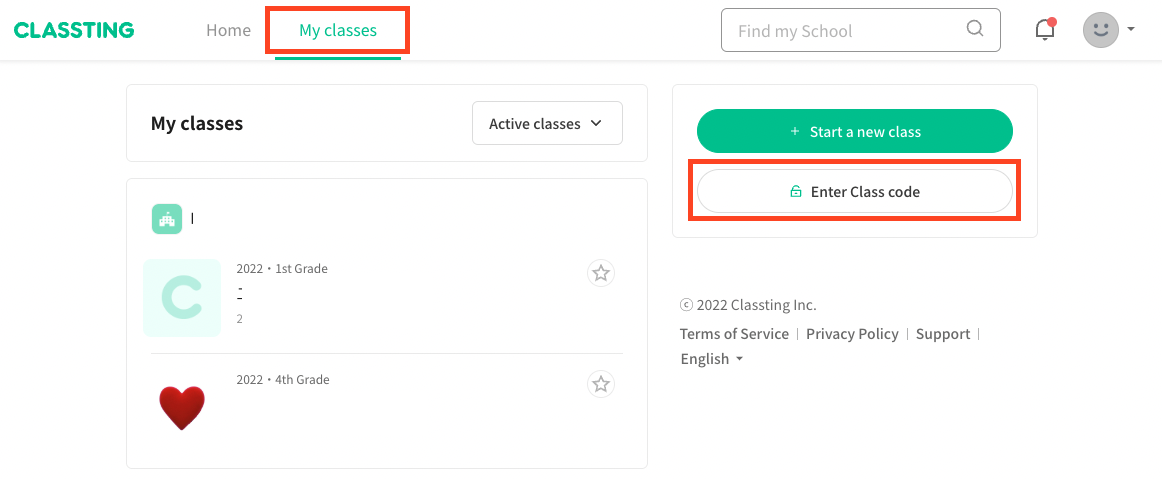 *If you don't have your class code yet, ask your teacher for the class code to join your class instantly.
* If you have received a class code from your teacher but can not be joined, it would be 'Input wrong alphabet letters' or 'Invitation code expired'. Please check with your teacher and try again.
**Another way to join your class is by searching your school name in the Search Bar, find your class, click on [Join Class] button, and wait for the teacher to approve your request.