Can you find the class you just opened (joined)? I will show you how to find and change your class information, such as changing the roles of class members and changing class profile image.
■ Find My Class
When you log in and select the 'Class' menu at the top, you can check the classes you have created or registered as members.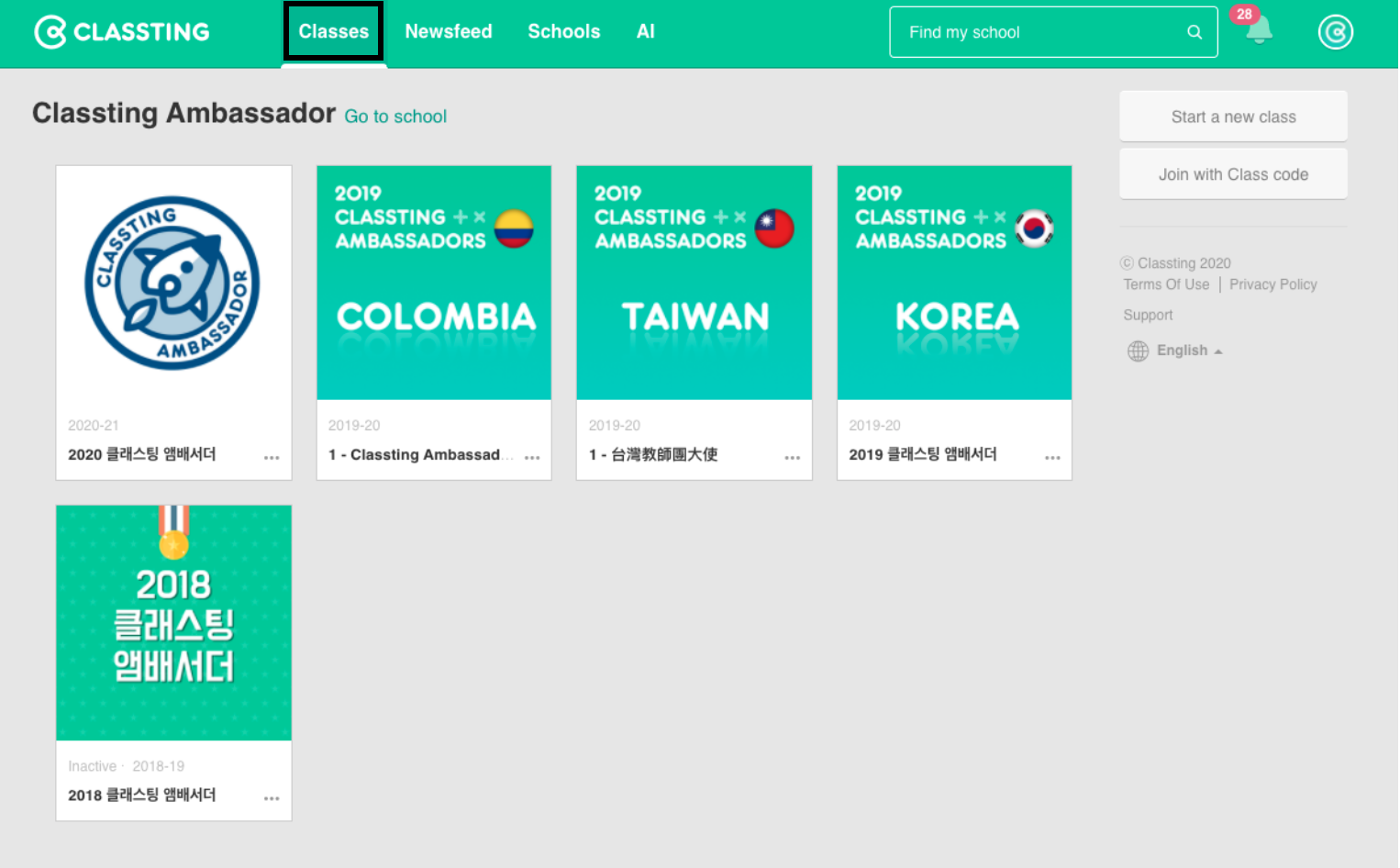 ■ Manage My Class Members
After entering a class, you can check the members and their roles on the [Members] page.
※ For administrators, you can click Settings (gear icon) on the page to assign a co-admin and change the role of members.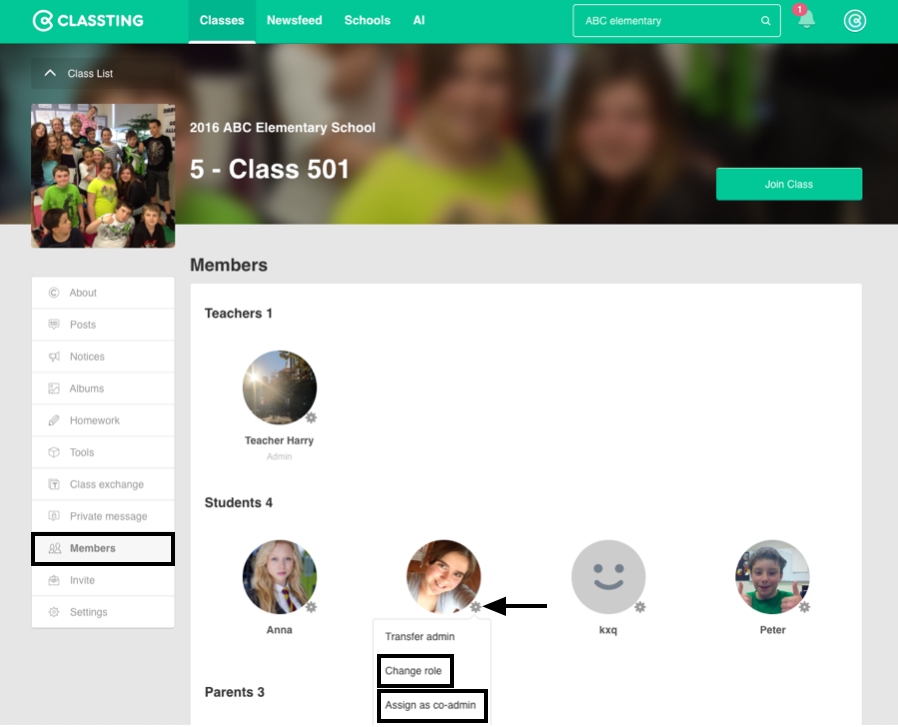 ■ Change Class Information in Class [Settings]
If you click on [Settings], you can change all class information, including class profile image, school name, school year, grade, class name, and class URL.
After changing class information, you can click on [Save changes].