We will tell you how to delete (withdraw) your Classting account.
※ You must proceed directly to account deletion (withdrawal), and recovery is not possible after deletion, so please decide carefully.
※ Account deletion is only possible on PC/Web.
■ Deleting from the computer (WEB)
① After logging in, click the profile icon at the top right and select 'Personal information'.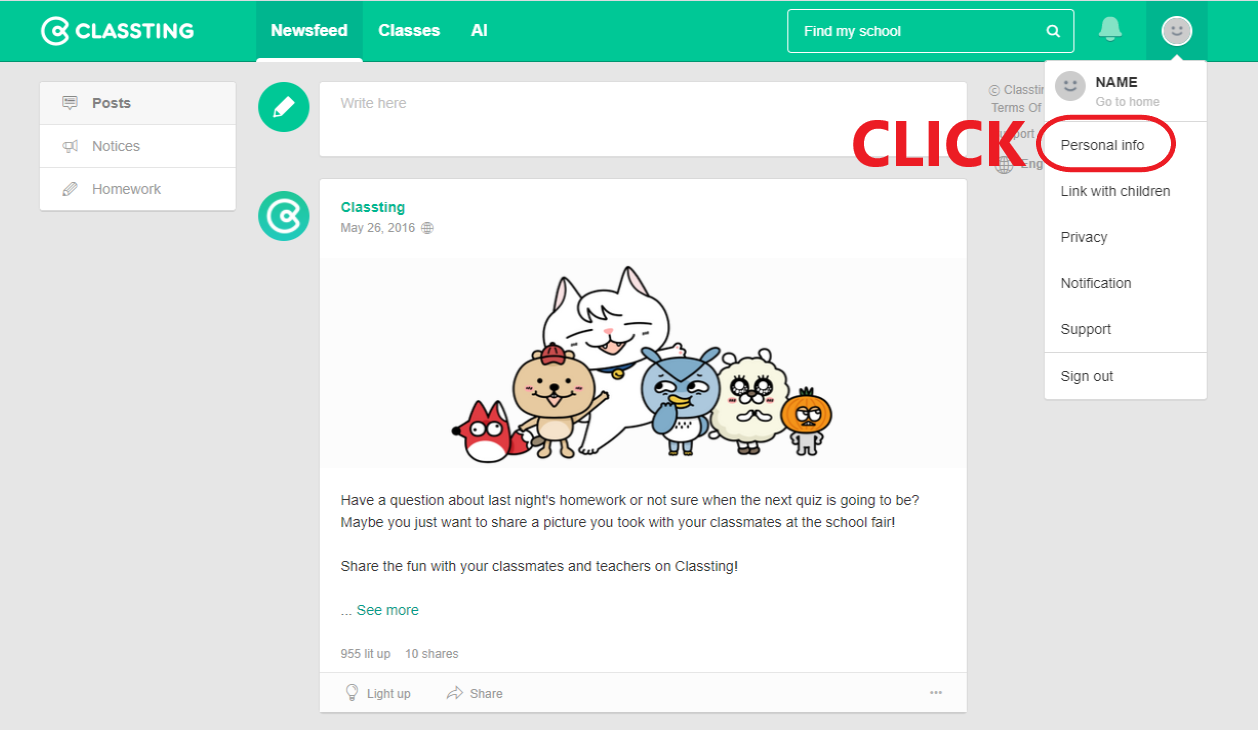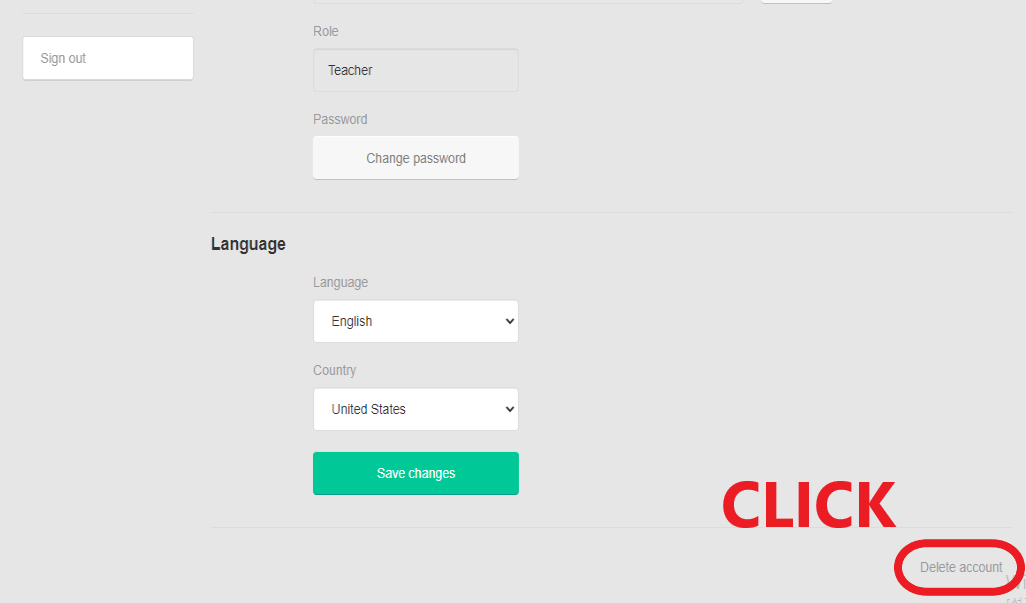 ② On the [Personal Information] page, click the'Delete Account' button at the bottom right and select'Delete Account-Delete' to complete the process.
※ However, the class manager cannot delete the account. Please proceed with withdrawal after transferring administrator privileges or closing classes!
[Notes on class closure]
① When a class is closed, all information is deleted and cannot be recovered.
② When a class is closed, a new class cannot be opened with the same name as the closed class.
♠ Customers who made a valuable relationship with Classting, did you have any inconveniences while using the service?!
Please contact Classting Customer Center! If you share your valuable opinions, we will repay you with better service.

Check Classting email ▶support@classting.com
This article is translated by Google Translate.